Does a team deserve to win when it gets just two hits? It does when the other team makes five errors.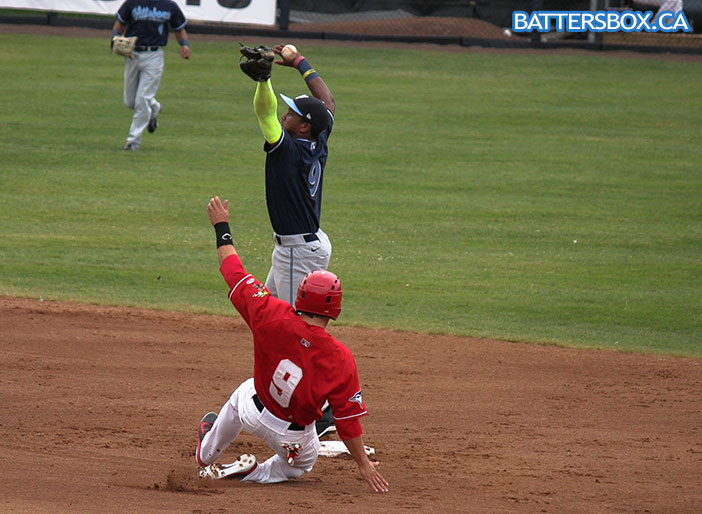 Austin Davis
bears down on Hillsboro second baseman
Fernery Ozuna
, who cannot handle an errant throw from third base on a ground ball from
Christian Vazquez
. Davis advanced to third but was stranded to end the second inning.